Open Access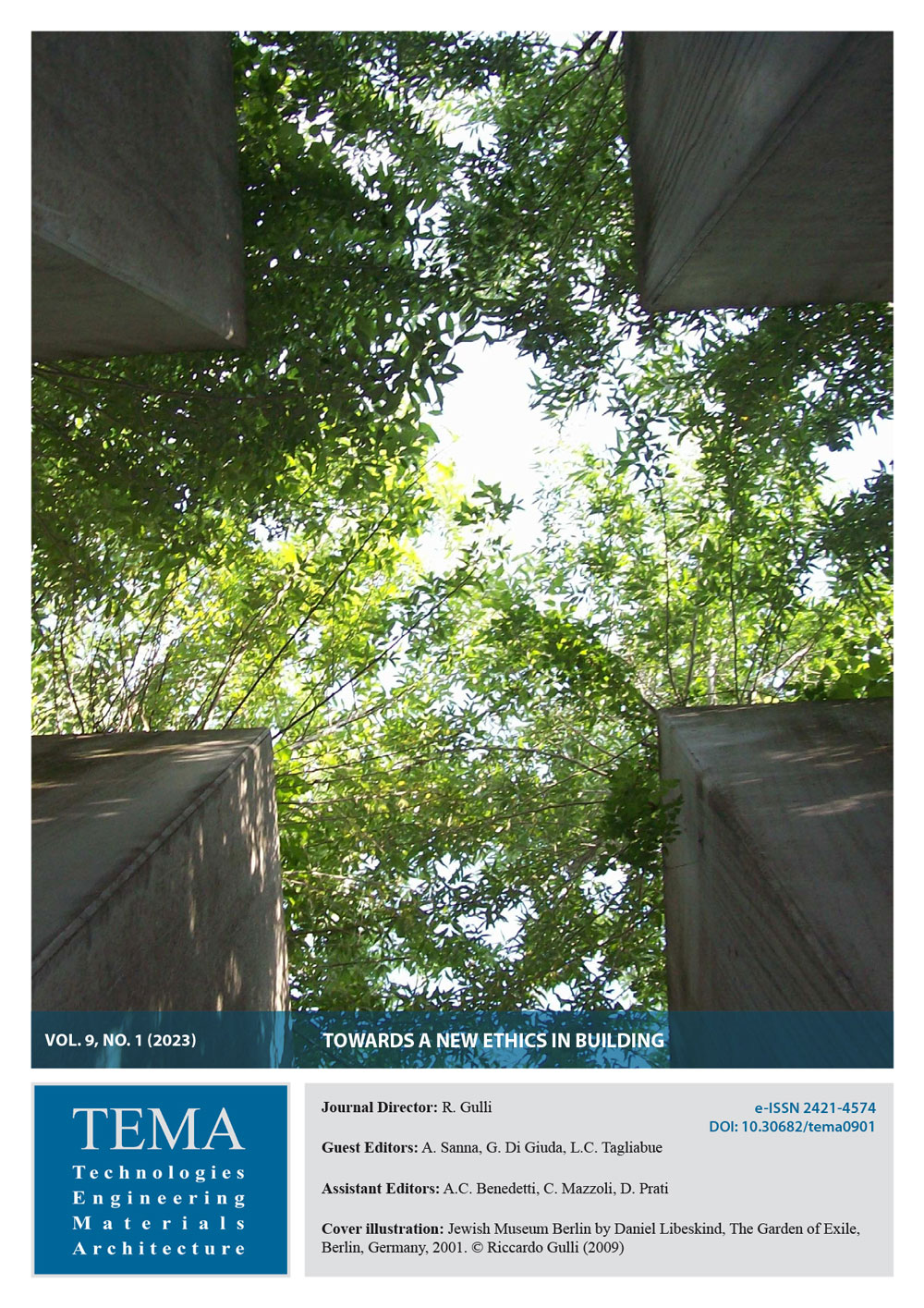 TEMA is the scientific journal of ArTec, the Italian Scientific Society of Architectural Engineering.
TEMA promotes studies and researches in the field of building construction history, methods and technologies, addressed to the innovation and preservation of buildings.
TEMA comprises three peer-reviewed sections: Construction history and preservation, Construction and building performance, Building design and techniques. TEMA accepts also technical notes and book reviews.
TEMA has been indexed on several international database.
TEMA is rated  by ANVUR "CLASS A" Journal for the Area 08 – Architecture and it is ranked as a "Scientific journal"  for Areas 10 -11-13-14.
---
ISSN ONLINE 2421-4574
TEMA: Technologies, Engineering, Materials and Architecture
Pesaro Court registration number 3/2015